6203/42 2RS Bearing Datasheet:
6203/42 2RS bearing belongs to non-standard deep groove ball bearing.
For this bearing,
Inner Diameter: 17mm
Outer Diameter: 42mm
Width: 12mm
Weight: 0.07kg
Material: chrome steel
Cage: steel cage
Seal type: rubber seal on 2 sides
Lubrication: standard grease
Internal Play: C0
Alternatives: 6203/42 2RS, 6203/42-2RS, 6203 / 42 2RS, 6203/42 RS
Bearing Package: Industrial package (plastic tube) or individula package
Bearing Photo: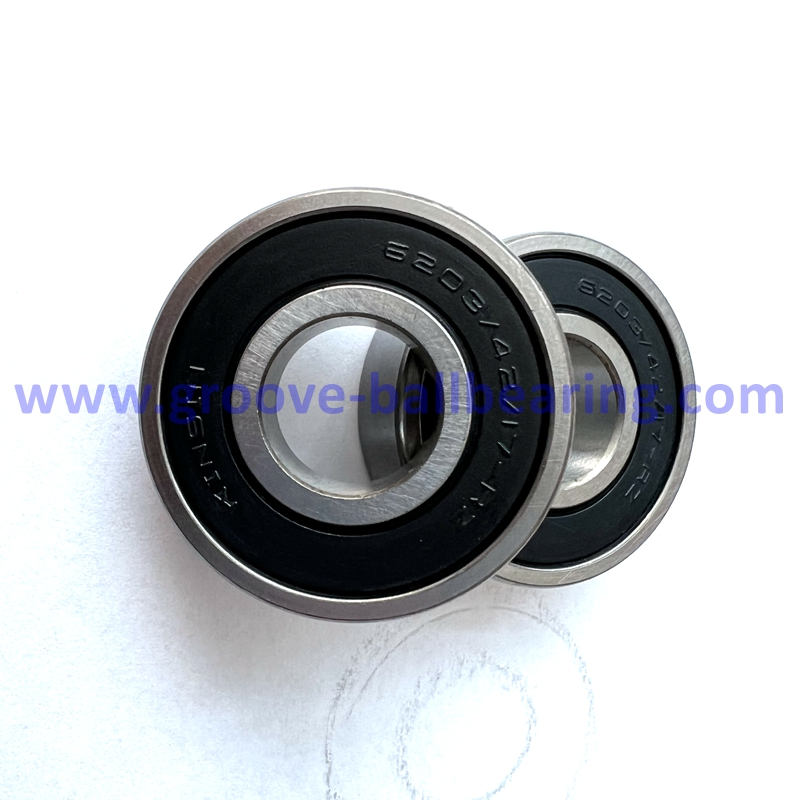 Features:
1. Two sides are shielded with rubber seals, which are dust- proof.
2. Standard grease lubrication.
3. Belong to deep groove ball bearing, which has small friction, high limit speed, simple structure and low cost.
4. Mainly bear radial load. However, when the radial clearance of the bearing is increased, it can bear the combined radial and axial loads.