Provide superior products to all customers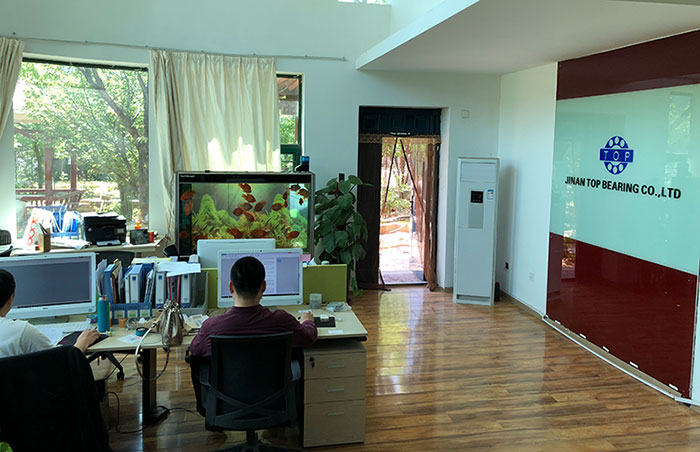 Jinan TOP Bearing Co., Ltd is a bearing manufacture with different kinds of bearings and strong technical force.
Our office is located in Jinan city with convenient transportation.
Our factory was founded in year 2007 with more than 10 years manufacturing experience.
We mainly produce deep groove ball bearings, taper roller bearings, angular contact ball bearings, etc.
With a wide range and good quality products, reasonable price and stylish designs, our bearings are extensively used in different fields. Our company have import and export qualification. Our bearings have been exported to Western Europe, North America, Latin America and Southeast Asian countries.
We always insist the principle of quality first, customer first. Creating win-win high quality products is our commitment to all of our customers.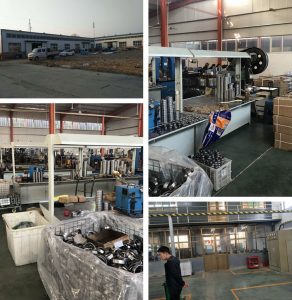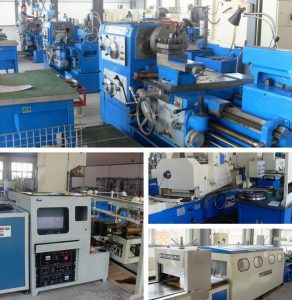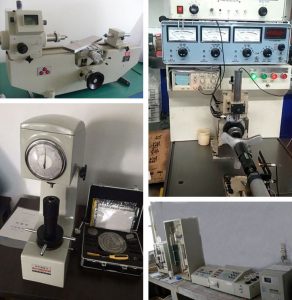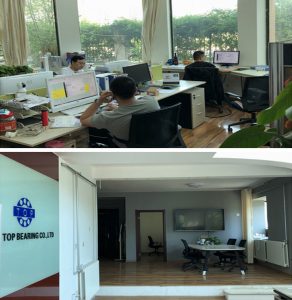 China Groove Ball Bearing Manufacturer
Deep Groove Ball Bearings manufacturer
Deep groove ball bearings are the most widely used bearing type and are particularly versatile. They have low friction and are optimized for low noise and low vibration that enables high rotational levels. They accommodate radial and axial loads in both directions, are simple to mount, and require less maintenance than other bearing types. Our deep groove ball bearings provide reliable performance in a broad range of applications and requirements. With super-finished raceways and controlled internal geometries, our premium design helps ensure consistent quality. The deep groove ball bearing catalogue lists a huge range of designs, variants and dimensions of deep groove ball bearings. Beyond our catalogue offering, outside Explorer deep groove ball bearings are customizable to offer benefits for applications using specific performance requirements.
Deep Groove Ball Bearings Manufacturer
Our deep groove ball bearings deliver reliable performance in a broad range of applications and conditions. With super-finished raceways and controlled geometries, our premium design helps ensure consistent quality. Our portfolio consists of standard, thin section, narrow, wide and miniature and extra-small deep groove ball bearings that span 3 mm to 400 mm bore sizes. The extended product line includes a complete offering of open, shields, seals and snap ring mixes.
Easy Interchange
Designed as metric bearings, our deep groove ball bearings follow ISO standards and are dimensionally interchangeable with competitor metric products.
Quiet Running for Electric Motor Quality
Deep groove ball bearings are often utilized in electric motor software to minimize vibration and noise. To meet our long-standing electric motor quality guidelines we made in:
Preferred clearance designation (C3)
Super finishing on raceways to reduce friction
Premium grease for high performance, low torque and less Sound
Tapered Roller Bearings Manufacturer
Tapered roller bearing assemblies are precisely designed to manage both radial and axial loads, even in the most unforgiving conditions. With a vast assortment of designs to choose from, our tapered roller bearings are also customizable to match your specific speed, load, contamination, temperature or vibration requirements. Our tapered roller bearings feature a cone and cup assembly. The cup is comprised of the outer ring and the cone assembly consists of inner ring, rollers, and cage. This posture construction accommodates combined loads and offers low friction during operation. By adjusting one single row tapered roller bearing against another tapered roller bearing and applying a preload, a rigid posture application can be accomplished. Our explorer combines our expertise in bearing design, tribology, metallurgy, lubrication and production. Our explorer tapered roller bearings are typically used in bearing solutions where there is a need to boost performance, decrease friction or increase power density in applications.
Metric Single Row Tapered roller bearings
​The company continues to expand its line of Our single row metric tapered roller bearings to react to customer needs and now offers one of the industry's broadest ranges of metric pieces.
Inch Single Row Tapered roller bearings
Single-row tapered roller bearings are the most fundamental and widely used, comprising a cone assembly and a cup. Our patented the first in 1898 and today offers the world's widest variety in metric and inch sizes.
Metric Double Row Tapered roller bearings
​Our features among the industry's largest collections of metric tapered roller bearing matched assemblies. With industry standard part numbering, it's now easier to find the bearing you need.
Inch Double Row Tapered roller bearings
They can be found in many different configurations for general automotive and industrial applications.
Four Row Tapered roller bearings
Our four-row tapered roller bearings combine the inherent high-load radial/thrust capacity and direct/indirect mounting variables of tapered roller bearings into assemblies offering maximum load rating in minimum space.
Precision Tapered Roller
We produce Our precision tapered roller bearings in both metric and inch sizes to meet the full assortment of precision application requirements. They're designed for superior accuracy and control — each time.
Integrated Bearing Assemblies
Our integrated bearing assemblies are the result of our collaborations with customers to design, engineer and test a continuous stream of next-generation solutions, including AP-2™ bearings for rail applications.
Angular contact ball bearings Manufacturer
Angular contact ball bearings have inner and outer ring raceways that are displaced relative to one another in the direction of the bearing axis. This means that these bearings are made to accommodate combined loads, i.e. simultaneously acting radial and axial loads. The contact angle is defined as the angle between the line joining the points of contact of the ball and the raceways in the radial plane, along which the joint load is transmitted from one raceway to another, and a line perpendicular to the bearing axis (fig. 1). Angular contact ball bearings are designed for combination radial and axial loading. Single-row bearings have high thrust capability in 1 direction. Some single-row bearings are specifically designed for duplex mounting in places for maximum performance. Double-row Conrad bearings can accommodate thrust in both directions.
Angular contact ball bearings applications
Angular contact ball bearings are designed to be used in high-speed, Higher precision applications for:
Utilities
Agriculture
General industry
Chemical