S6205ZZ Stainless Steel Bearing Data Sheet:
S6205ZZ stainless steel bearing is single row deep groove ball bearing.
For this bearing,
Inside Diameter: 25 mm
Outside Diameter: 52 mm
Thickness: 15 mm
Weight: 0.125kg/pc
Material: SUS304
Sealing: 2 piecs SUS304 seals on both sides
Structure: Radial deep groove ball bearing
Precision: Standard precision ABEC1/P0
Radial Internal Play: Standard C0/CN
Cross Reference: S6205ZZ, S6205Z, SS6205ZZ, SS6205-2Z, W6205-2Z, W 6205-2Z and so on
S6205Z Bearing Photo: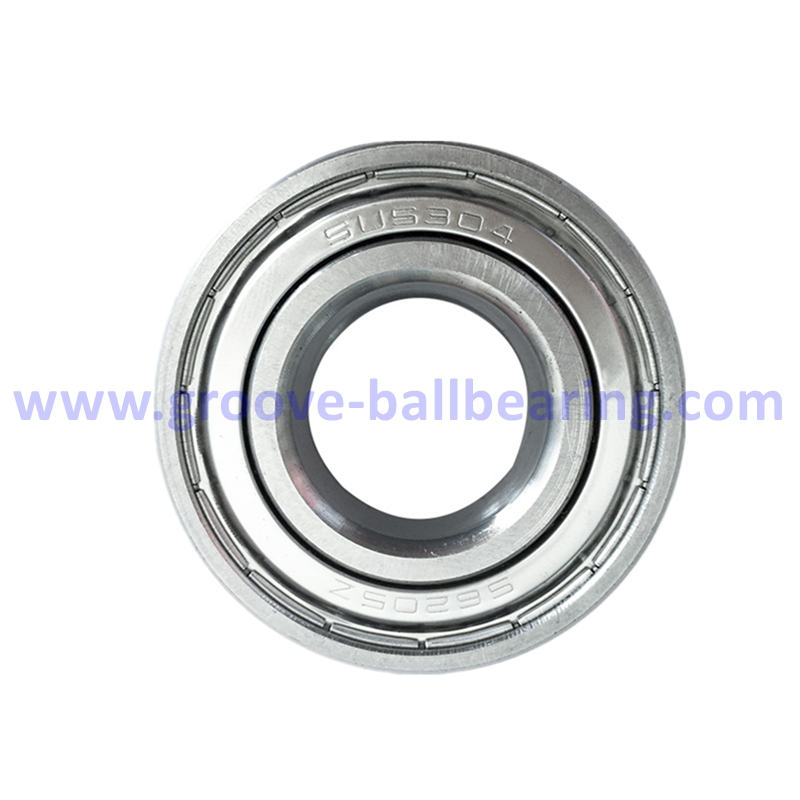 Difference Between SUS440 and SUS304:
SUS440 and SUS304 are two common materials for stainless steel bearings.
SUS440 hardness can reach 58 after vacuum quenching decarburization treatment, suitable for use in weak acid-base and high-load environments.
Because of its high carbon content and magnetism, its corrosion resistance is not as good as SUS304.
To sum up, bearings of SUS440 can reach 1500RPM, hardness is 52-58HRC.
SUS304 material contains large nickel content and low carbon content, therefore SUS 304 material is soft and has a hardness of about 25.
SUS304 material bearings are not suitable for high-load rotation and are suitable for use in strong acid and alkali environments.
To sum up, bearings of SUS304 is soft and non-magnetic, with Strong acid and alkali resistance and low revolving seed and low precision.
Stainless Steel Bearing Features:
1. Excellent corrosion resistance: S6205Z stainless steel deep groove ball bearings are not easy to rust and have strong corrosion resistance.
2. Washable: Stainless steel bearings S6205ZZ can be washed off without relubricating to prevent the punishment of rust.
3. Can run in liquid: Due to the materials used, we can run bearings and bearing seats in liquid.
4. Sanitation: Stainless steel is naturally clean and non-corrosive.