Stainless Steel Deep Groove Ball Bearings Introduction:
Stainless steel deep groove ball bearings is a common type of bearings.
AISI SUS440 and SUS304 are two common materials for stainless steel deep groove ball bearings.
Difference Between Material SUS440 and SUS304:
SUS440 hardness can reach 58 after vacuum quenching decarburization treatment, suitable for use in weak acid-base and high-load environments.
Because of its high carbon content and magnetism, its corrosion resistance is not as good as SUS304.
To sum up, bearings of SUS440 can reach 1500RPM, hardness is 52-58HRC.
SUS440 stainless steel bearing photo as below: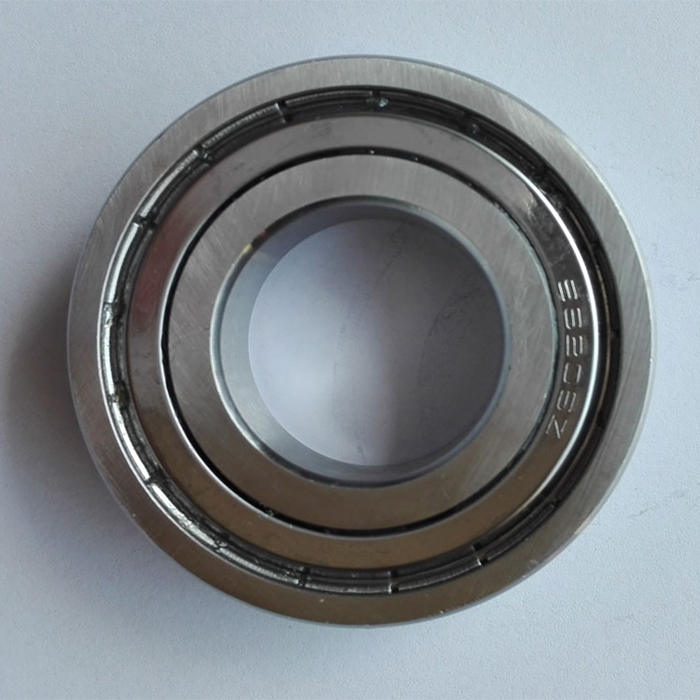 SUS304 material contains large nickel content and low carbon content, therefore SUS 304 material is soft and has a hardness of about 25.
SUS304 material bearings are not suitable for high-load rotation and are suitable for use in strong acid and alkali environments.
To sum up, bearings of SUS304 is soft and non-magnetic, with Strong acid and alkali resistance and low revolving seed and low precision.
SUS304 stainless steel bearing photo as below: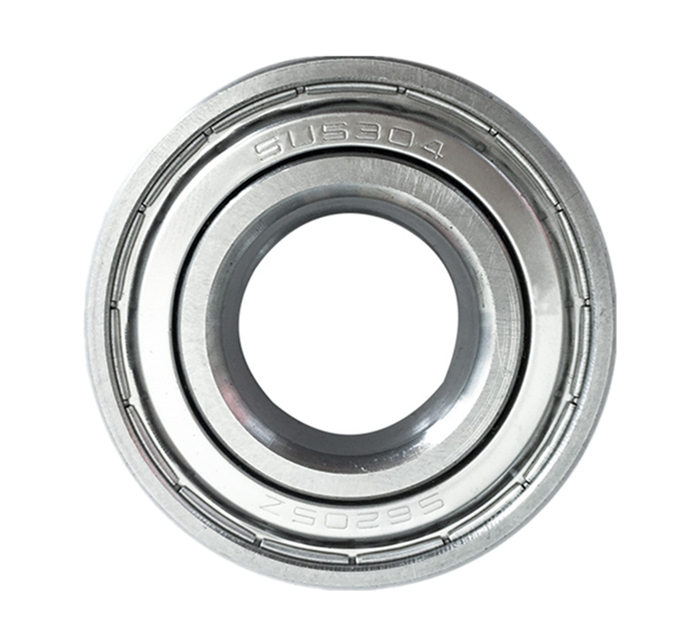 Stainless Steel Deep Groove Ball Bearing Structure: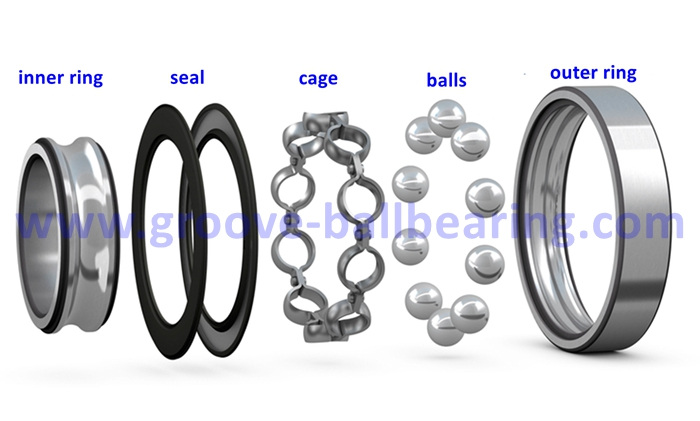 Stainless Steel Deep Groove Ball Bearings Size Chart:
Model
Boundary Size(mm)
ZZ(RS)
ZZ(2RS)
d
D
B
r(min)
SS684
4
9
2.5
0.1
SS694
11
4
0.15
SS604
12
4
0.2
SS624
13
5
0.2
SS634
16
5
0.3
SS685
5
11
3
0.15
SS695
13
4
0.2
SS605
14
5
0.2
SS625
16
5
0.3
SS635
19
6
0.3
SS686
6
13
3.5
0.15
SS696
15
5
0.2
SS606
17
6
0.3
SS626
19
6
0.3
SS636
22
7
0.3
SS687
7
14
3.5
0.15
SS697
17
5
0.3
SS607
19
6
0.3
SS627
22
7
0.3
SS637
26
9
0.3
SS688
8
16
4
0.2
SS698
19
6
0.3
SS608
22
7
0.3
SS628
24
8
0.3
SS638
28
9
0.3
SS689
9
17
4
0.2
SS699
20
6
0.3
SS609
24
7
0.3
SS629
26
8
0.3
SS639
30
10
0.6
SS6800
10
19
5
0.3
SS6900
22
6
0.3
SS6000
26
8
0.3
SS6200
30
9
0.6
SS6300
35
11
0.6
SS6801
12
21
5
0.3
SS6901
24
6
0.3
SS16001
12
28
7
0.3
SS6001
28
8
0.3
SS6201
32
10
0.6
SS6301
37
12
1
SS6802
15
24
5
0.3
SS6902
28
7
0.3
SS16002
32
8
0.3
SS6002
32
9
0.3
SS6202
35
11
0.6
SS6302
42
13
1
SS6803
17
26
5
0.3
SS6903
30
7
0.3
SS16003
35
8
0.3
SS6003
35
10
0.3
SS6203
40
12
0.6
SS6303
47
14
1
SS6403
62
17
1.1
SS6804
20
32
7
0.3
SS6904
37
9
0.3
SS16004
42
8
0.3
SS6004
42
12
0.6
SS6204
47
14
1
SS6304
52
15
1.1
SS6404
72
19
1.1
SS6805
25
37
7
0.3
SS6905
42
9
0.3
SS16005
47
8
0.3
SS6005
47
12
0.6
SS6205
52
15
1
SS6305
62
17
1.1
SS6405
80
21
1.5
SS6806
30
42
7
0.3
SS6906
47
9
0.3
SS16006
55
9
0.3
SS6006
55
13
1
SS6206
62
16
1
SS6306
72
19
1.1
SS6406
90
23
1.5
SS6807
35
47
7
0.3
SS6907
55
10
0.6
SS16007
62
9
0.3
SS6007
62
14
1
SS6207
72
17
1.1
SS6307
80
21
1.5
SS6407
100
25
1.5
SS6808
40
52
7
0.3
SS6908
62
12
0.6
SS16008
68
9
0.3
SS6008
68
15
1
SS6208
80
18
1.1
SS6308
90
23
1.5
SS6408
110
27
2
SS6809
45
58
7
0.3
SS6909
68
12
0.6
SS16009
75
10
0.6
SS6009
75
16
1
SS6209
85
19
1.1
SS6309
100
25
1.5
SS6409
120
29
2
SS6810
50
65
7
0.3
SS6910
72
12
0.6
SS16010
80
10
0.6
SS6010
80
16
1
SS6210
90
20
1.1
SS6310
110
27
2
SS6410
130
31
2.1
SS6811
55
72
9
0.3
SS6911
80
13
1
SS16011
90
11
0.6
SS6011
90
18
1.1
SS6211
100
21
1.5
SS6311
120
29
2
SS6411
140
33
2.1
SS6812
60
78
10
0.3
SS6912
85
13
1
SS16012
95
11
0.6
SS6012
95
18
1.1
SS6212
110
22
1.5
SS6312
130
31
2.1
SS6412
150
35
2.1
SS6813
65
85
10
0.6
SS6913
90
13
1
SS16013
100
11
0.6
SS6013
100
18
1.1