MRJ7/8 Roller Bearing Specification:
MRJ7/8 roller bearing is single row cylindrical roller bearing.
For this bearing,
Mass: 0.19kg/piece
Inner (d): 22.225mm/ 0.875 inch
Outer (D): 57.15mm/ 2.25 inch
Width (B): 17.4625mm/ 0.6875 inch
Material:Chrome steel Gcr15
Cage Type:Standard steel
Sealing Solution: Open type
Internal Play: Standard C0/CN
Precision: Standard ABEC1 or P0
Lubrication: Standard grease or oil
Working Temperature: -20°C to 120°C (max)
Also Known As: MRJ7/8, MRJ 7/8, CRM7A, CRM 7A,  RMS9, RMS 9, etc
Bearing structure is as below,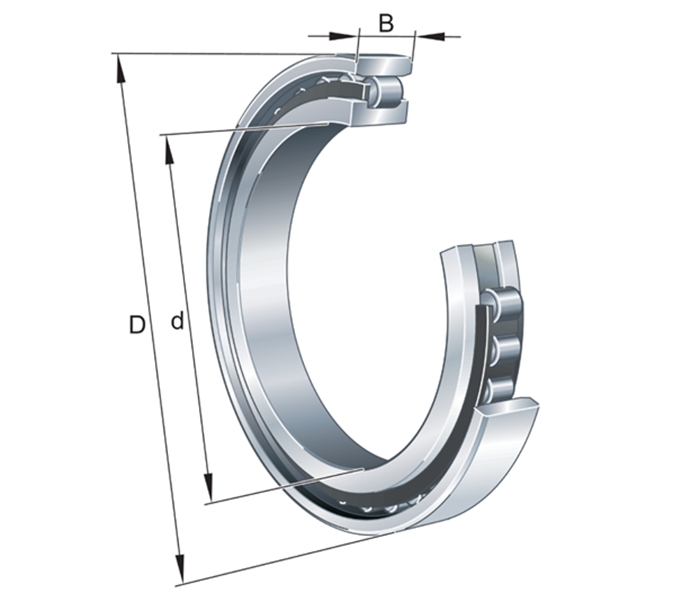 CRM7A Bearing Features:
1. Single row cylindrical roller bearing, imperial size.
2. The roller and the raceway are in line contact or under-line contact, with large radial bearing capacity.
3. The friction coefficient is small, which is suitable for high speed, and the limit speed is close to the deep groove ball bearing.
4. Users can separate inner ring and outer ring without difficulty.
FAQ:
Q1: What is delivery time if I place an order ?
A: We have stock for common bearing models such as MRJ 7/8, normally our delivery time is 1-5 days after payment if amount is not big.
If amount is big, normally our delivery time is 7-20 days.
For custom made bearings, our delivery time will be longer. It depends on bearing material, bearing model number and quantity.
Q2: Do you have warranty for your bearings ?
A: Our RMS9 bearings warranty is 1 year.
Q3. Do you provide custom made service ?
A: Yes, we provide custom made service for bearings and bearing packages.
You can send us your bearing brand logo and bearing package.