71913CTYNSULP4 Spindle Bearing Data:
71913CTYNSULP4 spindle bearing is P4 precision angular contact ball bearing.
For this bearing,
Weight: :0.2kg
Dimensions:  65*90*13mm
Brand: NSK
Seal:Open type
Precision Class:P4
Material:51200 Steel
Contact Angle:25 Degree
TYN: Bearing is resin cage, which will make bearing has lower friction and lower noise
SUL: Single Universal, Light Preload
Interchange: 71913CTYNSULP4, 71913CTYNSUL P4, 71913C TYN SUL P4, 71913C and so on
71913CTYNSUL P4 Bearing Photo: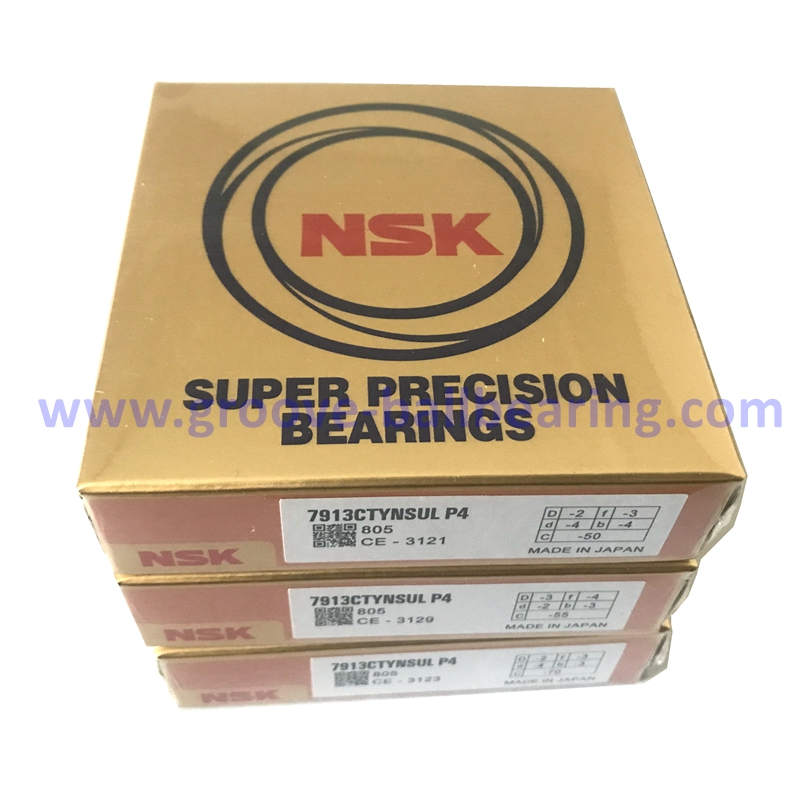 Contact Us:
For most common bearing models, we have stock.
But because there are so many bearing models, it's impossible for us to upload all bearing models.
If you don't find your bearing model numbers on our website, pls feel free to contact us !
Professional Bearing Solution Expert
Jinan TOP Bearing Co., Ltd
Add: 1-2405-4, No. 1825, Hualong Rd., Licheng Dist, Jinan, Shandong, China
Mobile/WhatsApp/Wechat: +8615662712802
Email: [email protected]