Taper Bearing 32205 Specification:
Taper Bearing 32205 is single row taper roller bearing.
For 32205 bearing,
Inner (d): 25mm
Outer (D): 52mm
Width (B): 19.25mm
Weight: 0.18kg/set
Material: 51200 steel
Cage Type: Steel cage
Category: Cup and cone set
Limiting Speed: 1000 RPM
Precision: Standard ABEC1/ P0
Drawing: Refer to SKF 32205 B bearing
B: Tapered roller bearing with 20 degree contact angle
Cross Interchange: 32205, 32205-B, 32205 B, 7505E, 32205BJ2/Q, 32205BJ2, etc
Roller Bearing 32205-B Structure:
32205/7505E taper roller bearings are consist of four parts: inner ring, outer ring, single row rolling element (rolller)and cage.
The function of the inner ring is to cooperate with the shaft and rotate with the shaft.
Meanwhile, the function of the outer ring is to cooperate with the bearing seat and play a supporting role.
Single row taper roller bearings are separable bearings, the inner ring (including tapered roller and cage) and outer ring can be installed separately.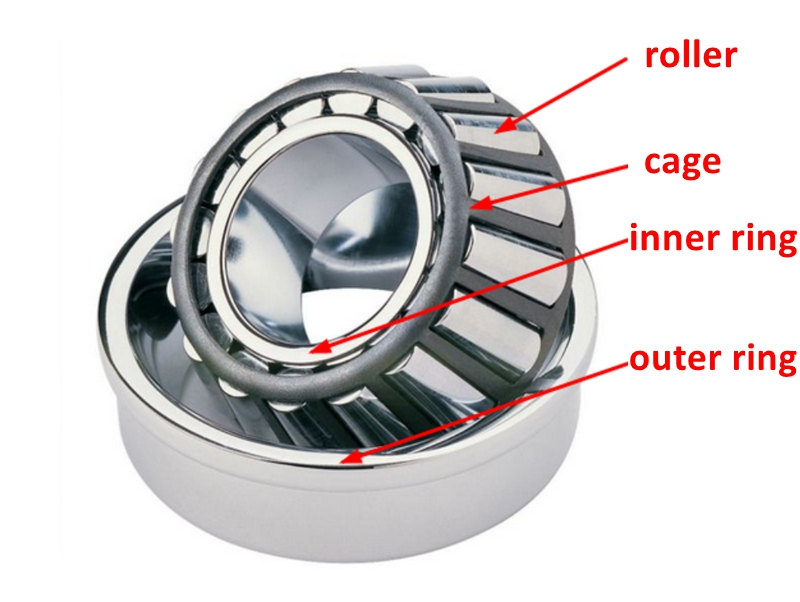 Single Row Taper Roller Bearings Advantages:
1. Low friction resistance, flexible starting, and high efficiency (n=0.98~0.99)
2. Bearing capacity per unit width is strong
3. The consumption of non-ferrous metals is greatly reduced
4. Easy to replace, lubricate and maintain
Our Inventory List:
| | | |
| --- | --- | --- |
| Model Number | Dimensions (mm) | Stock Qty (pcs) |
| 32204 | 20×47×19.25 | 10000 |
| 32205 | 25×52×19.25 | 10000 |
| 32206 | 30×62×21.25 | 10000 |
| 32207 | 35×72×24.25 | 10000 |
| 32208 | 40×80×24.75 | 8000 |
| 32209 | 45×85×24.75 | 7000 |
| 32210 | 50×90×24.75 | 7000 |
| 32211 | 55×100×26.75 | 5000 |
| 32212 | 60×110×29.75 | 5000 |
| 32213 | 65×120×32.75 | 4000 |
| 32214 | 70×125×33.25 | 4500 |
| 32215 | 75×130×33.25 | 4000 |