GE50ES-2RS Bearing Data Sheet:
GE50ES-2RS bearing is spherical plain bearing fond in many applications.
For this bearing,
Size: 50*75*35mm(d*D*B)
Mass: 0.56kg/pc
Lubrication: Grease
Closure: Rubber seal on both sides
ES: Same with DO, sliding contact surface steel/steel & inner and outer ring hardened
2RS: Rubber seal on both sides
Interchange: GE50ES-2RS, GE 50 ES-2RS, GE50ES-2RS LS, GE50ES-2RS CX, GE50-DO-2RS
Drawing: Refer to SKF GE 50 ES-2RS bearing
GE50-DO-2RS Bearing Photo: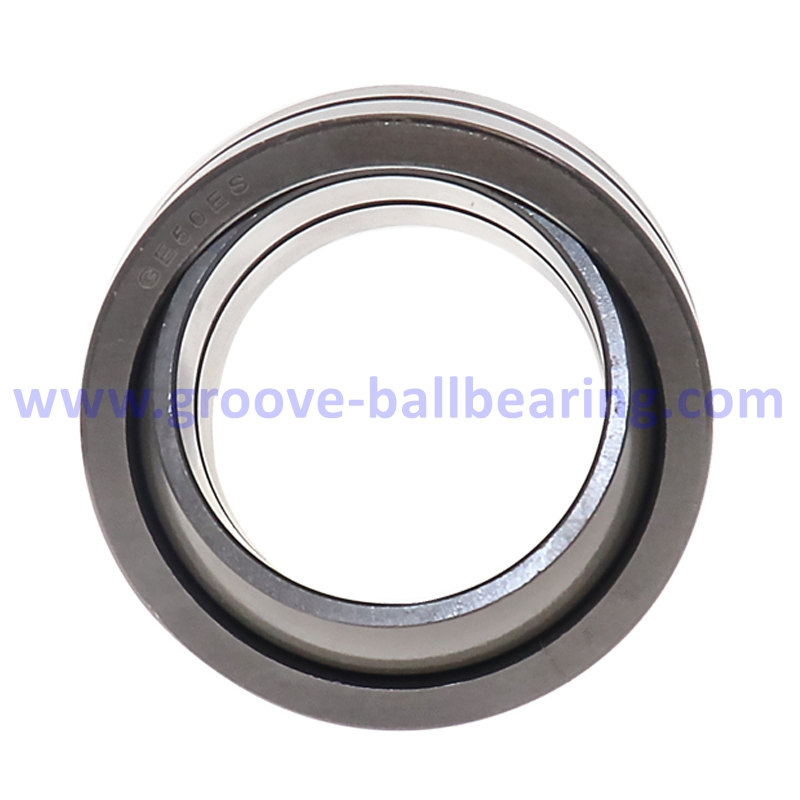 Spherical Plain Bearing Chart:
GE20ES
GEG20ES
GEEW40ES
GE25ES
GEG25ES
GEEW45ES
GE30ES
GEG30ES
GEEW50ES
GE35ES
GEG35ES
GEEW60ES
GE40ES
GEG40ES
GEEW63ES
GE45ES
GEG45ES
GEEW70ES
GE50ES
GEG50ES
GEEW80ES
GE60ES
GEG60ES
GEEW90ES
GE70ES
GEG70ES
GEEW100ES
GE80ES
GEG80ES
GEEW110ES
GE90ES
GEG90ES
GEEW120ES
GE100ES
GEG100ES
GEEW125ES
GE110ES
GEG110ES
GEEW160ES
GE120ES
GEG120ES
GEEW200ES
GE140ES
GEG140ES
GEEW250ES
GE160ES
GEG160ES
GE180ES
GEG180ES
GE200ES
GEG200ES
Spherical Plain Bearing Features:
1. GE 50 ES-2RS bearings can withstand large load.
2.  Bearing GE50-DO-2RS can bear radial load, axial load, or combined radial and axial loads.
3. Radial spherical plain bearings, such as GE50ES-2RS is self-lubricated.
4. Generally used for low-speed swing motion, low-speed rotation.
5. Bearings GE50ES-2RS CX can also be tilted within a certain angle range.
Contact Us:
We have large stock for GE, GEG, GEEW, GAC series spherical plain bearings.
If you have demand, pls feel free to email us. We will give you reply within 12 hours!
Professional Bearing Solution Expert
Jinan TOP Bearing Co., Ltd
Add: 1-2405-4, No. 1825, Hualong Rd., Licheng Dist, Jinan, Shandong, China
Mobile/Whatsapp/Wechat: +8615662712802
Email:
[email protected]