GE40ES-2RS Bearing Specification:
GE40ES-2RS bearing is spherical plain bearing.
For this bearing,
ID: 40mm
OD: 62mm
Width: 28mm
α:6 °
Mass: 0.32kg/pc
Material: Chrome steel
Lubricant:Standard lubrication grease
ES:Steel-on-steel, split outer ring with lubrication holes.
2RS: Double lip rubber seals.
For metric bearing, seals are made of polyester elastomer (-30°C/+130°C).
For imperial bearings, seals are made of polyurethane (-20°C/+80°C).
Structure: Spherical plain bearing
Drawing: Refer to SKF GE 40 ES-2RS bearing
Cross Reference:GE40ES-2RS, GE40ES-2RS CX, GE40ES-2RS LS, GE40-DO-2RS and so on.
GE40ES Bearing Photo: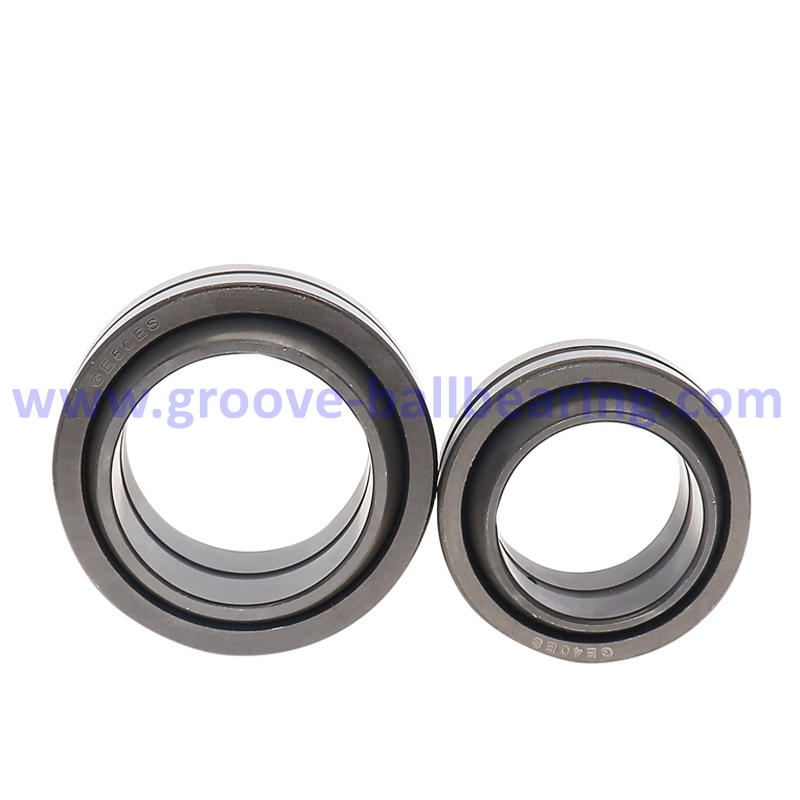 | | | |
| --- | --- | --- |
| GE20ES | GEG20ES | GEEW40ES |
| GE25ES | GEG25ES | GEEW45ES |
| GE30ES | GEG30ES | GEEW50ES |
| GE35ES | GEG35ES | GEEW60ES |
| GE40ES | GEG40ES | GEEW63ES |
| GE45ES | GEG45ES | GEEW70ES |
| GE50ES | GEG50ES | GEEW80ES |
| GE60ES | GEG60ES | GEEW90ES |
| GE70ES | GEG70ES | GEEW100ES |
| GE80ES | GEG80ES | GEEW110ES |
| GE90ES | GEG90ES | GEEW120ES |
| GE100ES | GEG100ES | GEEW125ES |
| GE110ES | GEG110ES | GEEW160ES |
| GE120ES | GEG120ES | GEEW200ES |
| GE140ES | GEG140ES | GEEW250ES |
| GE160ES | GEG160ES | |
| GE180ES | GEG180ES | |
| GE200ES | GEG200ES | |
| GE220ES | | |
| GE240ES | | |
| GE260ES | | |
| GE280ES | | |
| GE300ES | | |
| GE320ES | | |
| GE340ES | | |
| GE360ES | | |
| GE380ES | | |