683zz Miniature Ball Bearing Specification:
683zz miniature ball bearing is ID 3mm deep groove ball bearing.
For this bearing,
Size: 3*7*3mm
Weight: 6g/piece
Material: Gcr15 steel
Cage: Standard steel cage
Seal: Two metallic shields ZZ
Internal Play: Standard clearance CN/C0
Structure: Radial deep groove ball bearings
Lubrication: Standard lubrication grease or oil
Interchange Numbers: 683zz, 683 ZZ, 683-ZZ, 683-2Z, 683ZZS, 683-2Z-HLC, etc
Related Bearing Models Size Chart: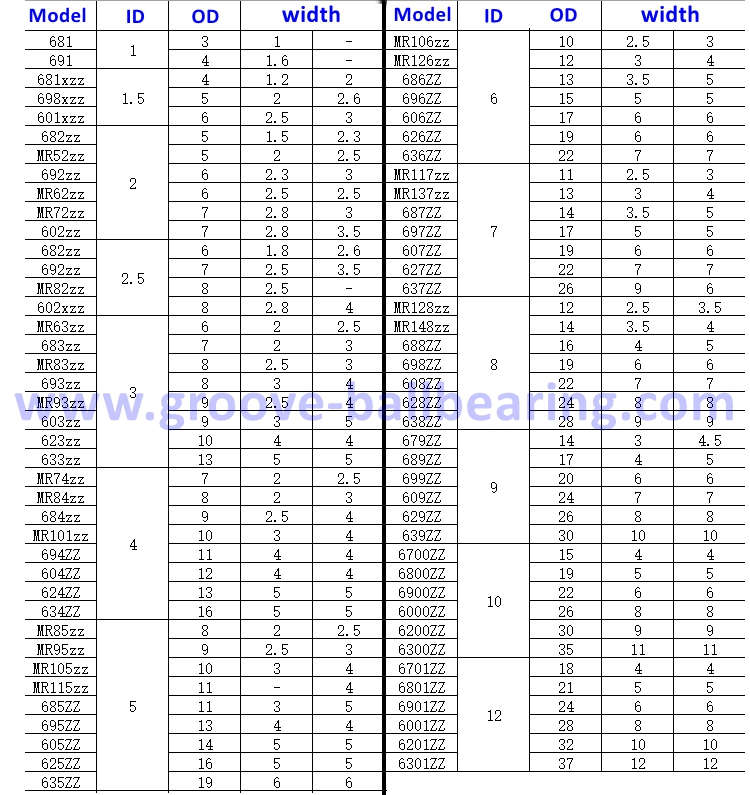 Miniature Bearing Features:
1. Miniature bearing refer to bearings which inner diameter<26mm.
2. High precision with high speed, miniature bearings can be used on motors, dental machineies, robots etc.
3. All bearings have passed ISO9001: 2015 certification.
4. We have large stock for miniature ball bearing models, delivery time is 3 days for qty less than 10000pcs.