6330 M/C3VL2071 INSOCOAT Bearing Date Sheet:
6330 M/C3VL2071 INSOCOAT bearing is insulted bearing.
For this bearing model,
Inner (d): 150mm
Outer (D): 320mm
Width (B): 65mm
Weight: 23kg/piece
M: Machined brass cage
C3: Internal play larger than normal C0
VL0271:Bearing inner ring surface is coated with aluminium oxide and the basic coating can withstand voltages up to 1000V.
Category: INSOCOAT insulated bearings, single row deep groove ball bearing
Drawing: Refer to SKF 6330/C3VL2071 bearing
Also Known As: 6330 M/C3VL2071, 6330M/C3VL2071, 6330 MC3VL2071, 6330-M-J20C-C3 and so on
Insulated Bearings Photo: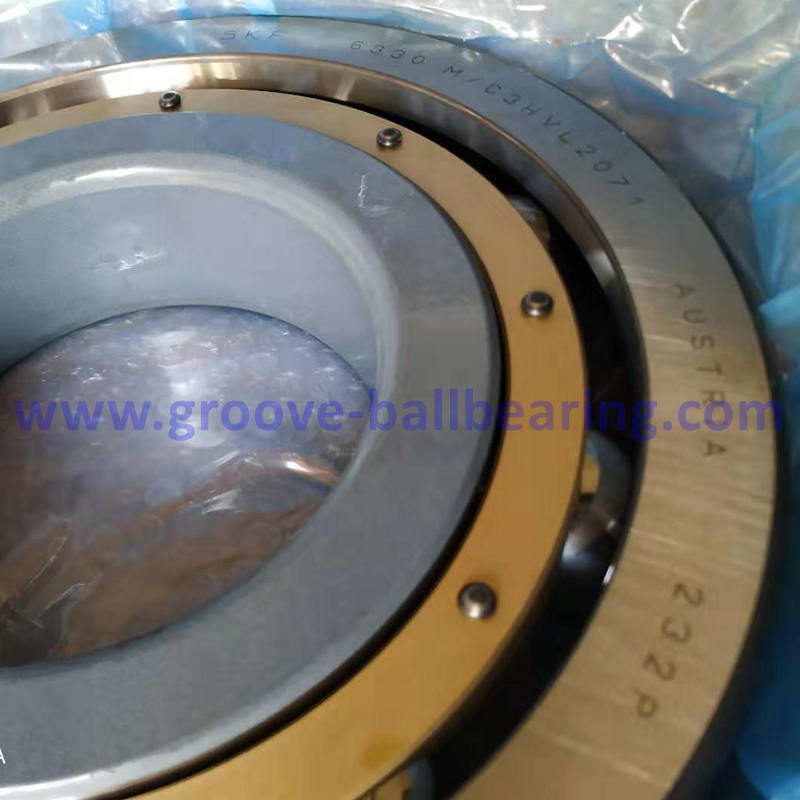 Contact Us:
If you don't find your bearing model numbers on our website, pls feel free to contact us !
Professional Bearing Solution Expert
Jinan TOP Bearing Co., Ltd
Add: 1-2405-4, No. 1825, Hualong Rd., Licheng Dist, Jinan, Shandong, China
Mobile/WhatsApp/Wechat: +8615662712802
Email: [email protected]