Vibrating Screen Bearings Introduction:
Vibrating screen bearings (for example 22340 CCJA/W33VA405 ) are widely used in mine vibrating machinery, vibrating motors, etc. The working conditions of these bearings are very bad. The humidity, revolving speed temperature is high. Moreover, there is strong vibration and shock, which resulting in very large workload. Vibrating screen bearings need to have strong bearing capacity, good impact resistance, high reliability, good lubrication performance, in order to overcome the deflection of the shaft.
Disassembly Method
Improper disassembly of the vibrating screen (what is vibrating screen?) bearing may cause damage to the inside of the bearing. Contamination may enter the bearing or errors may occur during re-installation. Therefore, great care must be taken to disassemble the vibrating screen bearing, and the shaft must be properly supported, otherwise the disassembly force may damage the bearing.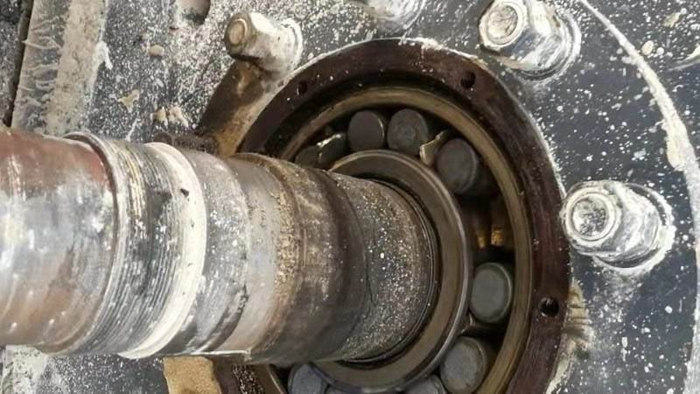 Disassembly of the outer ring
To remove the outer ring with interference fit, set several screws for the outer ring extrusion screw on the circumference of the casing in advance. Tighten the screws evenly while removing. These screw holes are usually covered with blind plugs, separable bearings such as vibrating screen tapered roller bearings. Make several cuts in the housing shoulders, use spacers, remove with a press, or tap lightly to remove.
Disassembly of the cylindrical hole bearings
The disassembly of the inner ring can be easily pulled out with a press machine. At this time, pay attention to let the inner ring bear its pulling force.
The disassembly of the inner ring of the large vibrating screen bearing adopts the hydraulic method. Oil pressure is applied through the oil hole provided on the shaft to make it easy to pull out. For bearings with large widths, the hydraulic method is used in combination with the pulling jig for disassembly.
The inner ring disassembly of NU type and NJ type cylindrical roller vibrating screen bearings can use the induction heating method. Heat the part in a short time to expand the inner ring and then pull it out.
Disassembly of tapered bore bearings
Remove the relatively small bearing with an adapter sleeve, support the inner ring with the stopper fastened to the shaft, and turn the nut back several times.