JL819349/10 Bearing Datasheet:
JL819349/10 bearing is metric taper roller bearing.
For this bearing model,
d:95mm
D: 135mm
T: 20mm
B: 20mm
Weight: 0.83kg
Cage: steel cage
Precision: P0/ABEC1
Cone Number: JL819349
Cup Number: JL819310
Number of Row: single row
Structure: taper roller bearing, tapered bearing
Interchange Numbers: JL819349/10, JL819349/JL819310, JL 819349/JL 819310, JL819349-JL819310, JL819349 – JL819310, etc.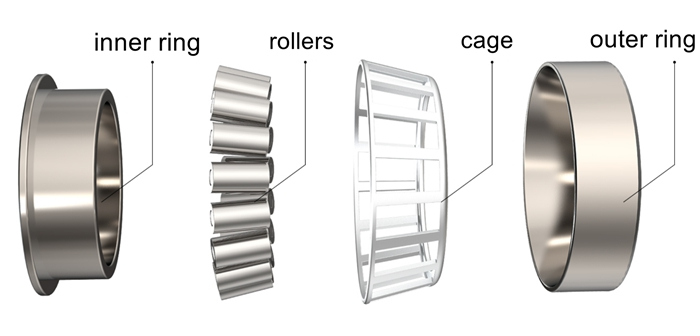 JL819349-JL819310 Bearing Features:
1. Cone number JL819349, cup number JL819310, cup and cone complete set
2. Bearing strucutre is single row taper roller bearing, bearing has low friction resistance, flexible starting, and high efficiency (n=0.98~0.99).
3. The inner ring (including tapered roller and cage) and outer ring can be separated, which is easy to replace, lubricate and maintain.
4. All bearings have passed ISO9001: 2015 certificate, reliable quality.
JL819349/JL819310 Roller Bearing Photo: