JHM522649/JHM522610 Bearing Specification:
JHM522649/JHM522610 bearing is metric single row taper roller bearing.
For this bearing model,
d: 110mm
D: 180mm
B: 46mm
T: 47mm
Mass: 4.52kg/set
Cone: JHM522649
Cup: JHM522610
Material: Gcr15 steel
Cage: Standard steel cage
Precision: Standard ABEC1, P0
Lubrication: Standard grease or oil
Drawing: Refer to NTN 4T-JHM522649/JHM522610 bearing
Cross Reference: JHM522649/JHM522610, JHM522649-JHM522610, JHM522649/610, KJHM522649-JHM522610, JHM522649-9X026, 4T-JHM522649/JHM522610
Bearing Photo: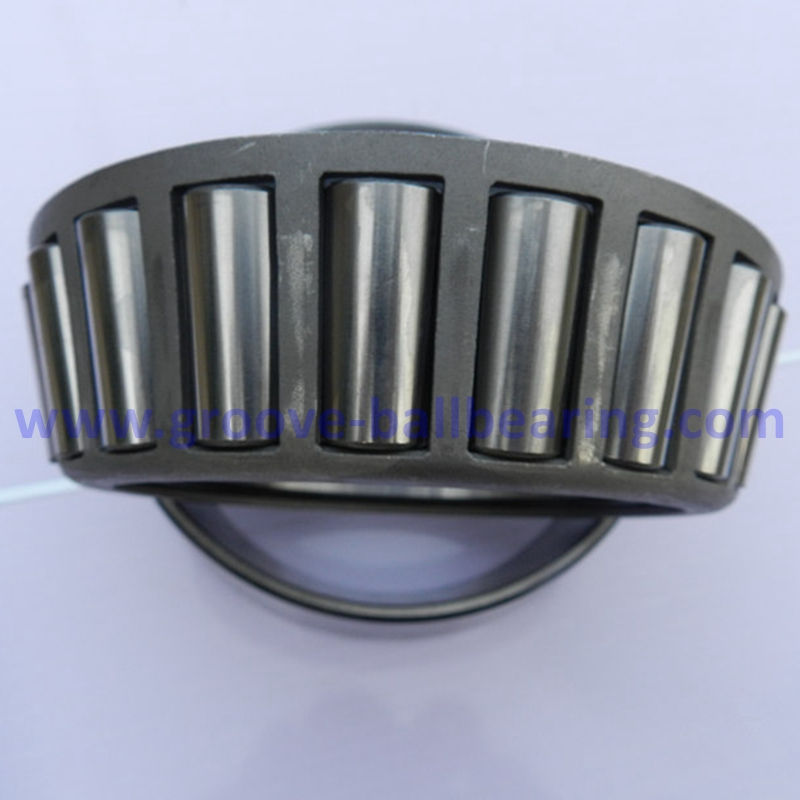 Features for JHM522649-JHM522610 Bearings:
1. JHM522649-JHM522610 roller bearings is a separable bearing, cup and cone can be separated.
2. JHM522649/610 taper roller bearings can bear heavy radial load and axial load in one direction.
3. Compare with ball bearing, taper roller bearings have larger carrying capacity and lower limit speed.
4. JHM522649-9X026 tapered bearings can be widely used in industries such as automobiles, rolling mills, mining, metallurgy, and plastic machinery.
How to Place an Order:
1. Send us your bearing inquiry, including your bearing models, your quantity, your brand if your have brand requirement.
2. We will quote bearing price for you. Moreover, we will give you freight charge quotation.
3. If you agree with our price, we will send you invoice for payment.
4. After you finish payment, we will prepare bearings for you and arrange shipment.