6405 Heavy Load Bearing Specification:
6405 heavy load bearing is 6400 series heave load deep groove ball bearing.
For this bearing model,
Size: 25x80x21mm
Weight: 0.53kg/pc
HS Code: 8482102000
Rolling Elements: Balls
Cage: Standard steel cage
Material: 51200 chrome steel
Closure: Open, ZZ or 2RS sealing
Structure: Single row deep groove ball bearing
Interchange: 6405, 405, 6405 2RS, 6405-2RS, 64052RS, 6405ZZ, 6405-ZZ, 6405 zz, 6405 2Z, 6405-2Z, etc.
Real Bearing Photo: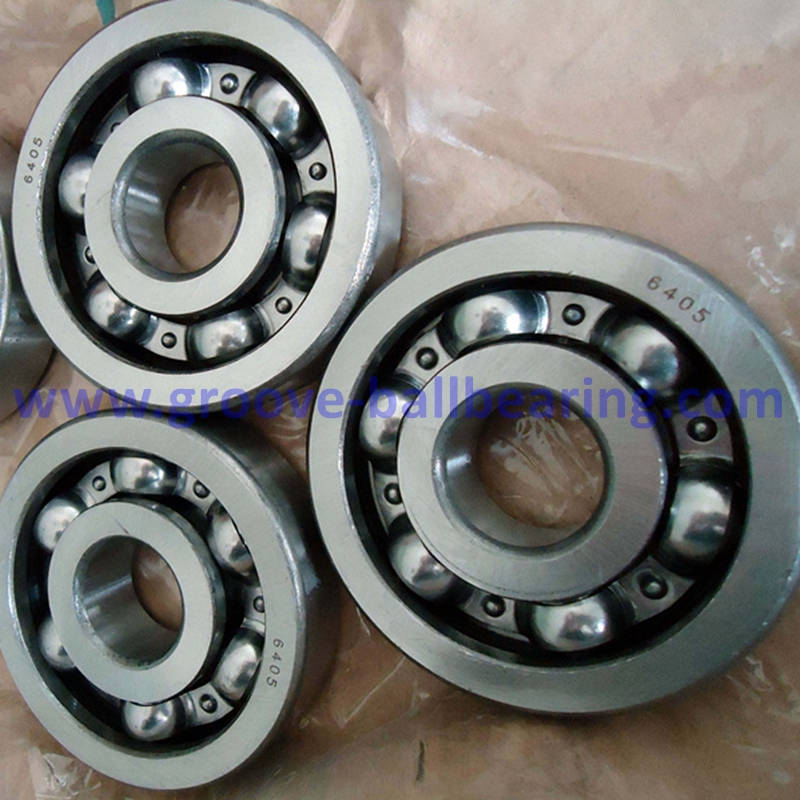 How to Tell Bearing Seal Type:
Normally bearings have open type, 2RS (DDU, LLU) type and ZZ type.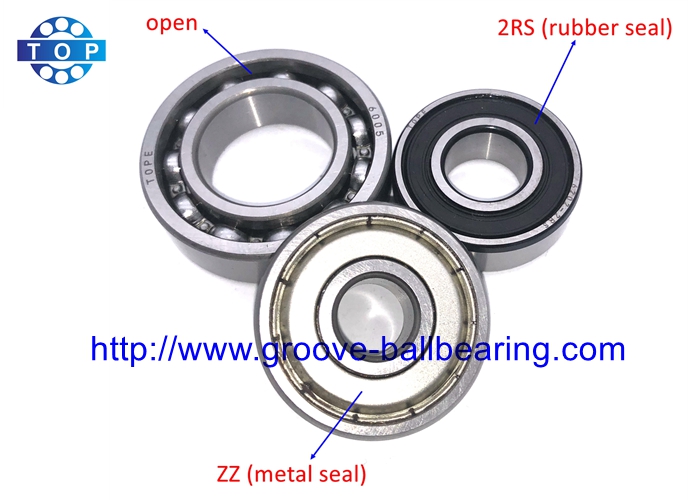 6400 Series Ball Bearing Size Chart:
| | | | |
| --- | --- | --- | --- |
| New Model | Old Model | Specifications(dxDxB) | Weight/kg |
| 6403 bearing | 403 | 17x62x17 | 0.268 |
| 6404 bearing | 404 | 20x72x19 | 0.399 |
| 6405 bearing | 405 | 25x80x21 | 0.53 |
| 6406 bearing | 406 | 30x90x23 | 0.399 |
| 6407 bearing | 407 | 35x100x25 | 0.919 |
| 6408 bearing | 408 | 40x110x27 | 1.17 |
| 6408 bearing | 408K | 40x110x27 | 1.2 |
| 6409 bearing | 409 | 45x120x29 | 1.57 |
| 6409 bearing | 409E | 45x120x29 | 1.521 |
| 6409 bearing | 409K | 45x120x29 | 1.69 |
| 6410 bearing | 410 | 50x130x31 | 1.85 |
| 6410 bearing | 410K | 50x130x31 | 1.85 |
| 6411 bearing | 411 | 55x140x33 | 2.31 |
| 6411 bearing | 411K | 55x140x33 | 2.31 |
| 6412 bearing | 412 | 60x150x35 | 2.8 |
6405 Bearing Features:
1. 6400 series deep groove ball bearing, heavy duty, heay load
2. Grade 10 chrome steel balls
3. Gcr15 steel as raw material, hardness of which is 60-66HRC
4. OEM service can be provided for 6405 bearing