6006-RS Bearing Description:
Bearing Model: 6006-2RS, 6006-RS, 6006 2RS, 6006 RS
External Design: Double Seal
Bore Diameter: 30 mm
Outer Diameter: 55 mm
Thickness: 13 mm
Single Weight: 0.112Kg
Type: Radial Ball Bearing / Deep Groove Ball Bearings / Single Row / Double Seal.
6006-2RS is a 30mm ball bearing that is found in many applications.
6006-2RS ball bearing has two contact rubber seals one on each side of the ball bearing.
Related Deep Groove Ball Bearing Model Numbers:
| | | | |
| --- | --- | --- | --- |
| New Items | Old Items | Specifications(dxDxB) | Weight/kg |
| 6000-RS | 100 | 10x26x8 | 0.019 |
| 6001-RS | 101 | 12x28x8 | 0.021 |
| 6002-RS | 102 | 15x32x9 | 0.03 |
| 6003-RS | 103 | 17x35x10 | 0.036 |
| 6004-RS | 104 | 20x42x12 | 0.068 |
| 6005-RS | 105 | 25x47x12 | 0.078 |
| 6006-RS | 106 | 30x55x13 | 0.112 |
| 6007-RS | 107 | 35x62x14 | 0.16 |
| 6008-RS | 108 | 40x68x15 | 0.203 |
| 6009-RS | 109 | 45x75x16 | 0.24 |
| 6010-RS | 110 | 50x80x16 | 0.25 |
| 6011-RS | 111 | 55x90x18 | 0.362 |
| 6012-RS | 112 | 60x95x18 | 0.426 |
6006-RS Bearing QC: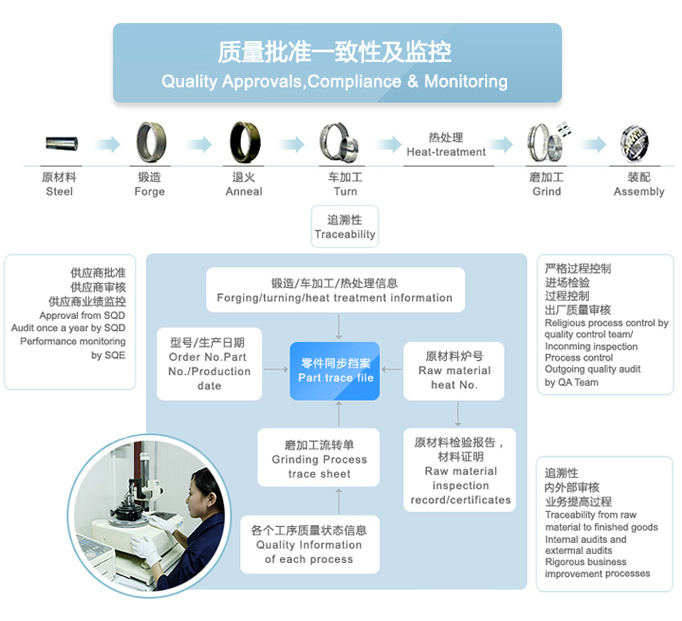 How to Place an Order:
1. Send us your bearing inquiry, including your bearing models, your quantity.
2. We will quote bearing price for you. Moreover, we will give you freight charge quotation.
3. If you agree with our price, we will send you invoice for payment
4. After you finish payment, we will prepare bearings for you and arrange shipment